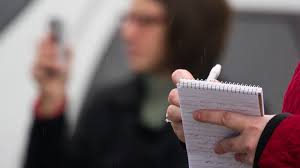 Social media has become a huge part of today's world, evolving not only as a way to connect with friends and family but with businesses and now even journalists.Zoe Fox, a writer at Mashable said, "Social media is a blessing and a curse when it comes to pitching journalists."With this new tool:
Here are Mashable's editorial team's top 10 tips on how to professionally pitch via social media:
Twitter can be a great place to reach out
2.
Don't ask a journalist you're not following to direct message you
3.
Facebook is for friends, and friends don't pitch friends
4.
Don't follow up more than once
5.
Don't contact one journalist to get to his colleague
6.
Know the journalist's beat and the publication's content before you pitch
7.
Don't ask for an email address that is listed on Twitter
8.
Personal email addresses and cellphone numbers are not for pitches
9.
A tweet reminder about the Facebook message you sent saying you emailed a pitch is unnecessary
10.
Remember tweets are public; don't mass tweet pitches to several reporters and outlets